​​
​​​ Horse Back Riding
We have little ponies for the children and larger ponies/horses for adults who like to have fun. We ride English and Western and offer carting. We also offer gift certificates and education programs and are open year round. If you'd like to ride please contact me by phone or text. 330-733-3132.

Riding fee $30.00, Discounts are available for larger groups.

Pony Parties
Prices vary depending on how many ponies requested, length of time and location. Large indoor arena available for your party.
Prices usually range between 200.00 to 450.00.



​ MERIT BADGE- Boy Scouts of America
Group Rate Information
Stable Solutions is a horse farm located in Stark County, Alliance Ohio. We specialize in horse riding, care, and management of the equine. We provide an opportunity for girl scouts and boy scouts to earn their badge by teaching safety, horse parts, breeds, colors, health, nutrition, conformation, hoof care, grooming, parts of the horse, saddle and bridle. We will tailor the program to suit your group needs. We provide a certified therapeutic riding instructor, the horses, helmets, tack and a fun educational opportunity to earn your badge. The lessons are held in a large indoor arena and we offer this program year round. The lessons do not include jumping or large group trail rides.

Program requirements:
We ask for 10 to 15 participants. No riders over 200 pounds. Sessions are approximately three hours long. Four sessions required to complete the full badge program. Must wear boots and long pants when working with and around horses. You are welcome to bring a sack lunch and something to drink.
Deposit of 200.00 due at time of booking. Balance due at time of arrival. (Payments are non-refundable)
Leaders must collect the signed Release of liability forms prior to arriving for the program. Either parents or guardians must sign. If two exist, both need to sign.
Call the farm one week prior to the program and confirm the total number of participants. There is no smoking on the property and no dogs allowed. No extra guests without registration.
Three troop leaders required to attend with children- no fee to attend. Additional children or adults may attend with prior approval only.
​
Cost for program:
$40.00 per child. Additional leaders (3 included per 10 kids) .
No credit cards accepted. Troop check or cash only.
Other options available. Call 330-733-3132 to develop your specific program.
Loree Stubblefield, MSW,LSW
PATH Riding Instructor and EAGALA certified



Powered by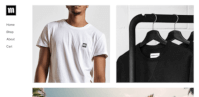 Create your own unique website with customizable templates.